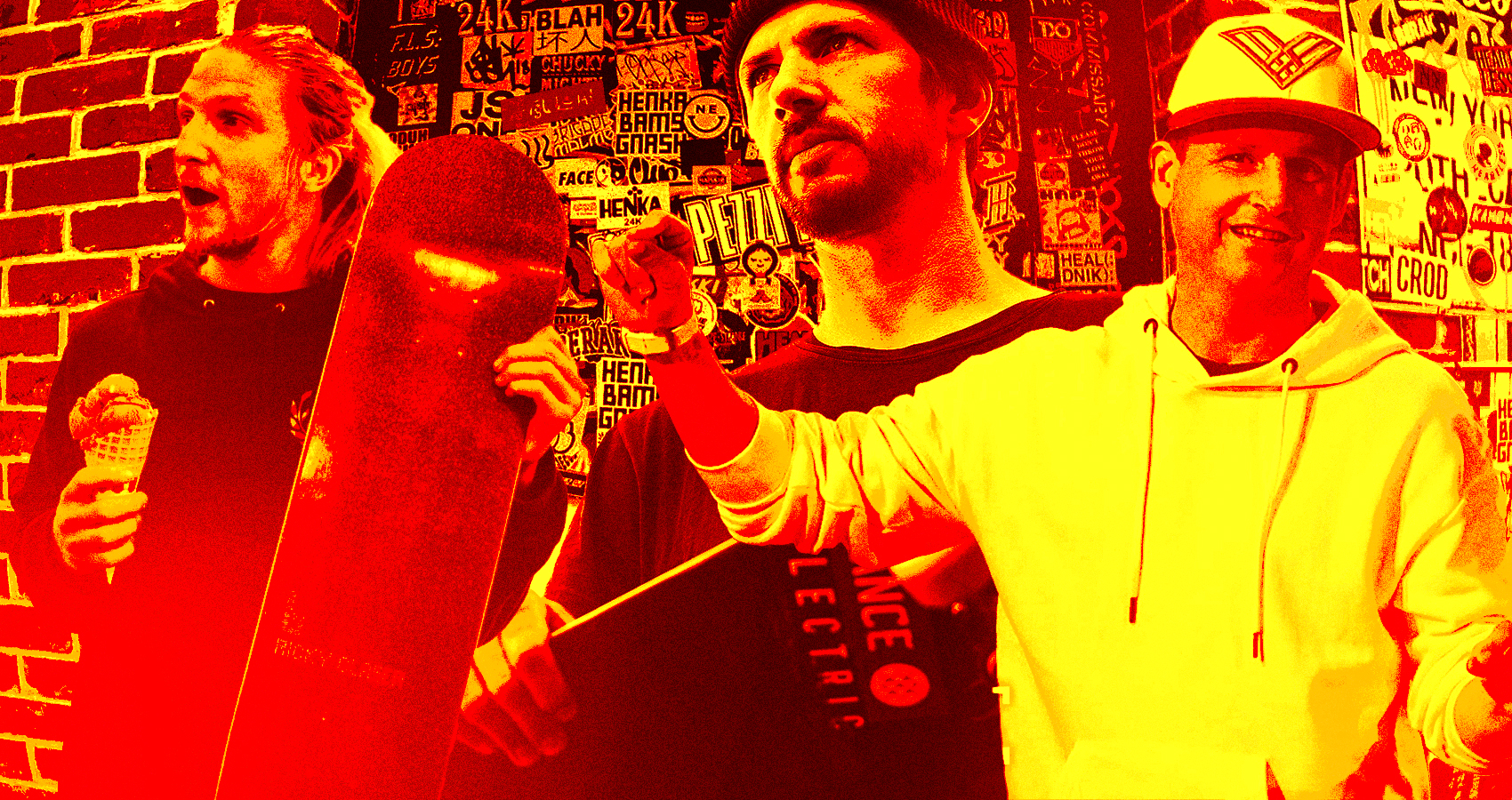 10 World Records That Can Be Beaten
Who's up for the challenge
Look at what is still on the cards for world records to be claimed by anyone whos up for the challenge… Here are a few examples of confirmed world records that we think are just too easy not to be beaten, even if it's only by a short straw.
So don't be shy. Get out there!

1. MOST CONSECUTIVE OLLIES
In 2018, Nicholas Drachman (USA) landed 302 consecutive ollies in Providence, Rhode Island, USA. Nobody has been able to beat this amount since, and as tiring as this would be, it's not impossible to beat; at least it's not 302 Lazer flips.

2. THE LONGEST BOARDSLIDE
On September 17, 2007, Rob Dyrdek (USA) executed the longest boardslide in Los Angeles, California.
The boardslide went on for 100 feet and 5.75 inches (30.62 meters) which is undoubtedly massive. But given the right incline and consistency of the ledge, this lengthy boardslide could be surpassed.
3. MOST SHUV-ITS DONE IN 30 SECONDS
The most skateboard shuv-its in 30 seconds is 33, achieved by Gabriel Pena (USA), in Houston, Texas, USA, on September 5, 2013. That's more than one shuv-it per second, which is insane but not as insane as doing a possible 40 in 30 seconds if you are skilled enough… You could try to land already in position for the spin on the next shuv-it, then you could potentially get into a rhythm the same as if you're jumping a rope. With that momentum, it would be more than one every second, anyway.
4. THE HIGHEST HIPPIE JUMP
On July 14, 2013, Steffen Köster (GER) landed a 59.17 inches (150.3 centimeters) high hippie jump in Frankfurt, Germany. This is definitely not going to be an easy one to beat, and it's more than likely now a challenge only for an experienced high-jumper; it's out of the hands of skateboarders at this point. But when a high-jumper eventually sees this and gets their technique right on a skateboard, you'll be in trouble, Steffen…

5. LONGEST NOSE MANUAL
Fabian Doerig (GER) uploaded a video to YouTube in May 2015, setting a new world record for the longest nose manual, He is using the angle of the hill to maintain a consistent speed for his nose manual and the road was real smooth. When given the same location, this manual can be beaten quite easily by anyone with a long-lasting balance for manuals.

6. MOST BIGSPINS DONE IN 1 MINUTE
In September 2007, Rob Dyrdek (USA) claimed the record for the most amount of bs bigspins in just 60 seconds. He managed to make a total of 12 while on his MTV show 'The Rob and Big Show' (RIP Big Black). While we think 12 bigspins is consistent enough, we believe that there are people out there that are slacking on this one; this is definitely to be claimed by someone else. It's 2022, bigspins are being thrown around left, right, and center. Someone, please!

7. MOST AMOUNT OF KICKFLIPS DONE IN 1 MINUTE
Alex Decunha (UK) broke the world record in February 2021 when he managed to land 39 kickflips in a single minute; a significant factor of being able to beat this is to make sure you don't carry on when you bail a flip. It's impossible that way; you must start again and make them all in a row to squeeze in as many as you can.
If you have already perfected your kickflips, you can start by learning to land with your foot already in the position for the next flip.

8. MOST FAKIE FLIPS DONE IN UNDER A MINUTE
Yet again and on the same day, Alex Decunha (UK) takes this one; its previous record-holder was Chris Cole, with a total of 24 set in October of 2016. Alex then managed to surpass his total by just 1. Bringing the new record up to 25 fakie flips in 1 minute. Again, with a lot of open space and a good energy bar on your warm-up session…
This record is easily up for grabs!

9. MOST NOLLIES DONE IN 30 SECONDS
Alongside Alex, in February of 2021, at the Hop King park, Tommy Corbidge (UK) Broke the world record for the most amount of nollies done in under a minute, setting the bar at a total of 17 Nollies in just 30 seconds.
This is quick feet for sure, but if you had more open space than this guy had to work with, I'm sure someone out there has quick enough feet to give this record a new standard.

10. MOST HEELFLIPS DONE IN ONE MINUTE
Roughly half an hour after his last record, Tommy Corbidge takes on and beats yet another record, a total of 17 heelflips in one minute. The previous record was 15.
This one seems like it's not a lot, but it is more time-consuming for most people to pop and catch a heelflip than it is to pop and catch a kickflip. But, at the same time, it also consumes more of your energy.
Whoever has a quick, clean heelflip has a good chance of taking the crown!
---
Speed on over to the DOSE store to get your hands on some shirts and hoodies.
FOLLOW DOSE ON INSTAGRAM @DOSESKATEBOARDING