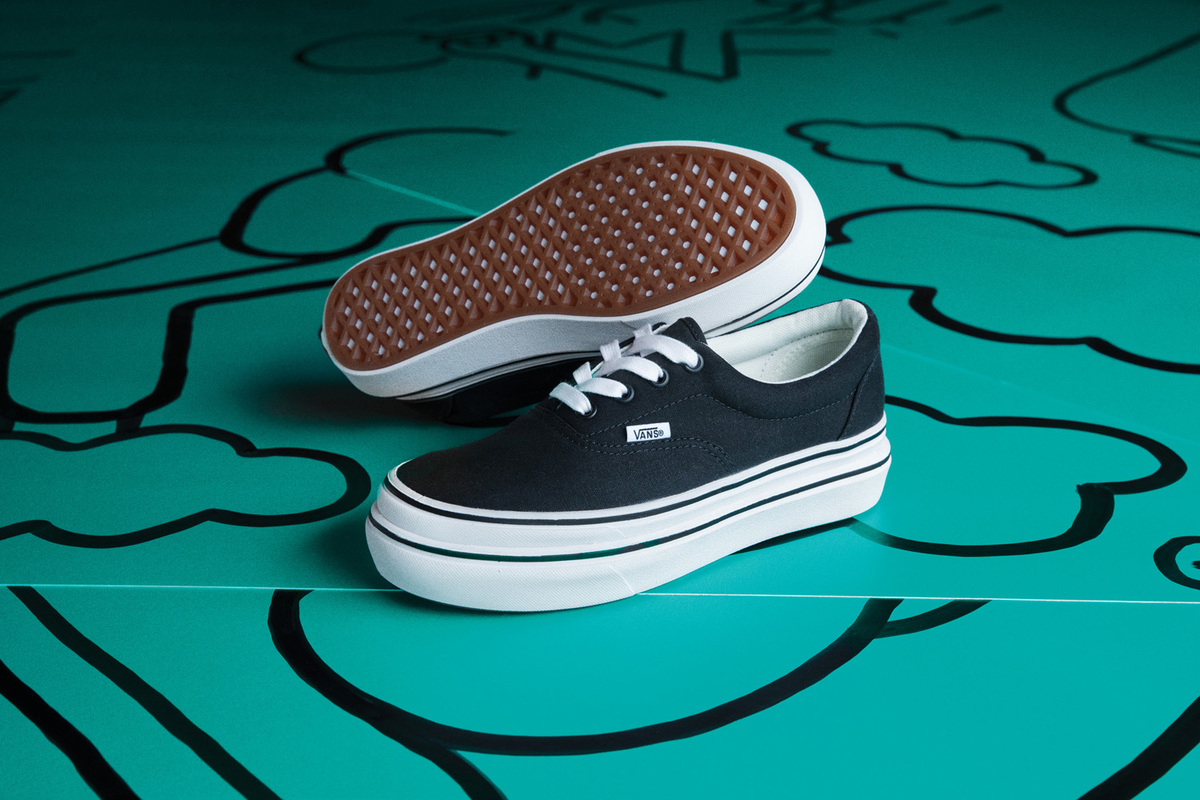 Starting A New Era With Vans
Let Us Introduce The ComfyCush Shoe
Originally launched in 1976 as Vans #95, the Era is as classic as it gets. Lately, the shoe underwent massive changes leading to improvement in construction and comfort.
This spring the icon will get an extra update with the latest and most comfortable Vans technology: the ComfyCush sole.
If you're looking for a more fashionable take, the plateau version, the Super SomfyCush Era might be the shoe of choice.
Vans teamed up with artist Geoff McFetridge to tell the ComfyCush story this season. His works of art also present the idea of comfort.
According to Geoff, "Comfort is the reward for creativity, the process itself is uncomfortable. Comfort is the reward for taking on challenges."
Check out the ComfyCush Era and the Super ComfyCush Era on vans.com