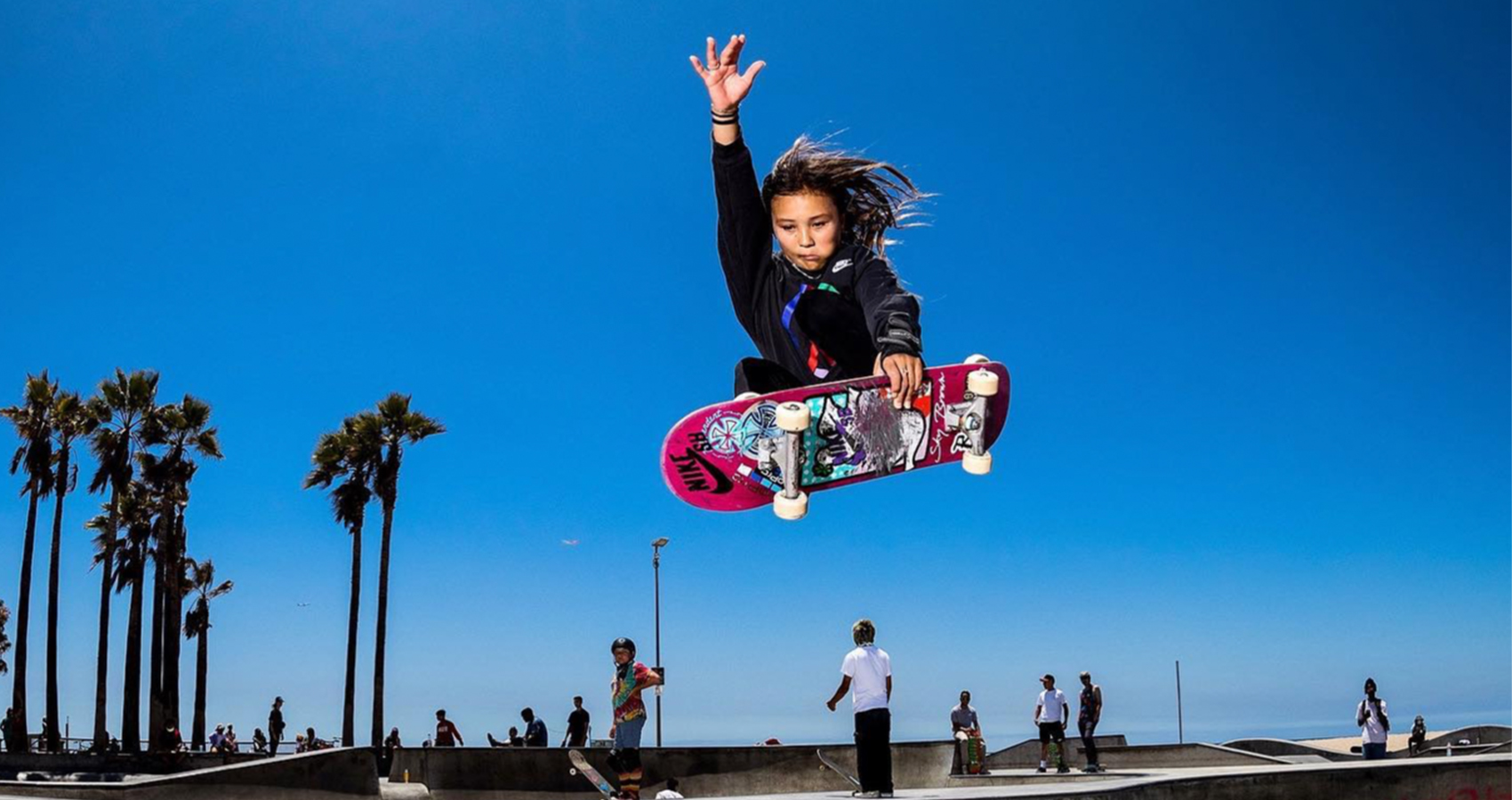 The Rise Of The World's Youngest Professional Skater
The Inspiring Story Of Sky Brown
What were you doing at the age of 13? I'd bet you probably weren't winning Olympic medals? British/Japanese Skater Sky Brown, representing Great Britain at the 2020 Tokyo Olympics managed a bronze medal in the Women's Park Skateboarding event at the age of 13 years and 28 days, making her the youngest athlete to ever represent Team GB and their youngest ever Olympic medalist.
The Olympic Journey
Brown started skating early on, as evidenced by a viral video her dad posted of her aged 4. Even before going pro, she was an active participant in the sport, becoming the youngest ever person to compete at the Vans US Open at the age of 8, a standout preliminary accolade. She started her professional journey in 2018 at the age of 10, inaugurating her as the world's youngest professional skater.
She's since been followed by a history making reputation of even more 'youngest to' and 'firsts' including her 2019 win at the Simple Session event in Estonia, her third place finish in the world skateboarding championships and her fifth place at the X Games where she also became the first female to land a frontside 540! All in the same year no less.
2021, the year the delayed 2020 Summer Olympics took place, was by far Sky Brown's most successful so far, in sporting terms at least. Despite suffering a horrific injury the previous summer in preparation for the games, falling 15ft from a ramp, fracturing her skull, breaking her left arm and wrist and suffering lacerations to her heart and lungs, Brown made a full recovery and still took part in the Olympic Games bringing home a bronze medal. As if winning an Olympic medal at the age of 13 wasn't enough, she then went on to win gold in the Women's Park event in the 2021 X Games. She was later awarded the BBC Young Sports Personality Of The Year, deservedly so.
Separate Endeavours
Sky Brown's impressive accolades don't stop with her professional endeavors either, as her international successes have made her into somewhat of a celebrity. Brown boasts 1.4 Million Instagram followers and over 300,000 subscribers on a joint YouTube channel with her brother Ocean where they share vlogs, challenges, skateboarding, surfing and whatever else they get up to.
In 2021, Brown added 'popstar' to her list of jobs she's had in her short life with the release of her single 'Girl', and empowering feminist anthem that is sure to encourage other young girls not to be afraid of anything and follow their dreams, whatever they may be.
Not only is she a star on social media, she's also ventured into mainstream media with her appearance on the junior version of Dancing With The Stars, a competition she eventually won in typical Sky Brown fashion!
Olympic medalist, social media star, Dancing With The Stars winner, popstar, Young Sports Personality Of The Year Winner…. Philanthropist? On top of all of her incredible personal achievements, Sky Brown is set on sharing the wealth, having donated over $20,000 dollars to various skateboarding charities; as if that wasn't enough, she also designed a custom board with Skateistan, with $10 of every sale going to the charity.
A truly inspiring young woman and an example to every young skater. She'll certainly have a career worth following.
Speed on over to the DOSE store to get your hands on some shirts and hoodies.