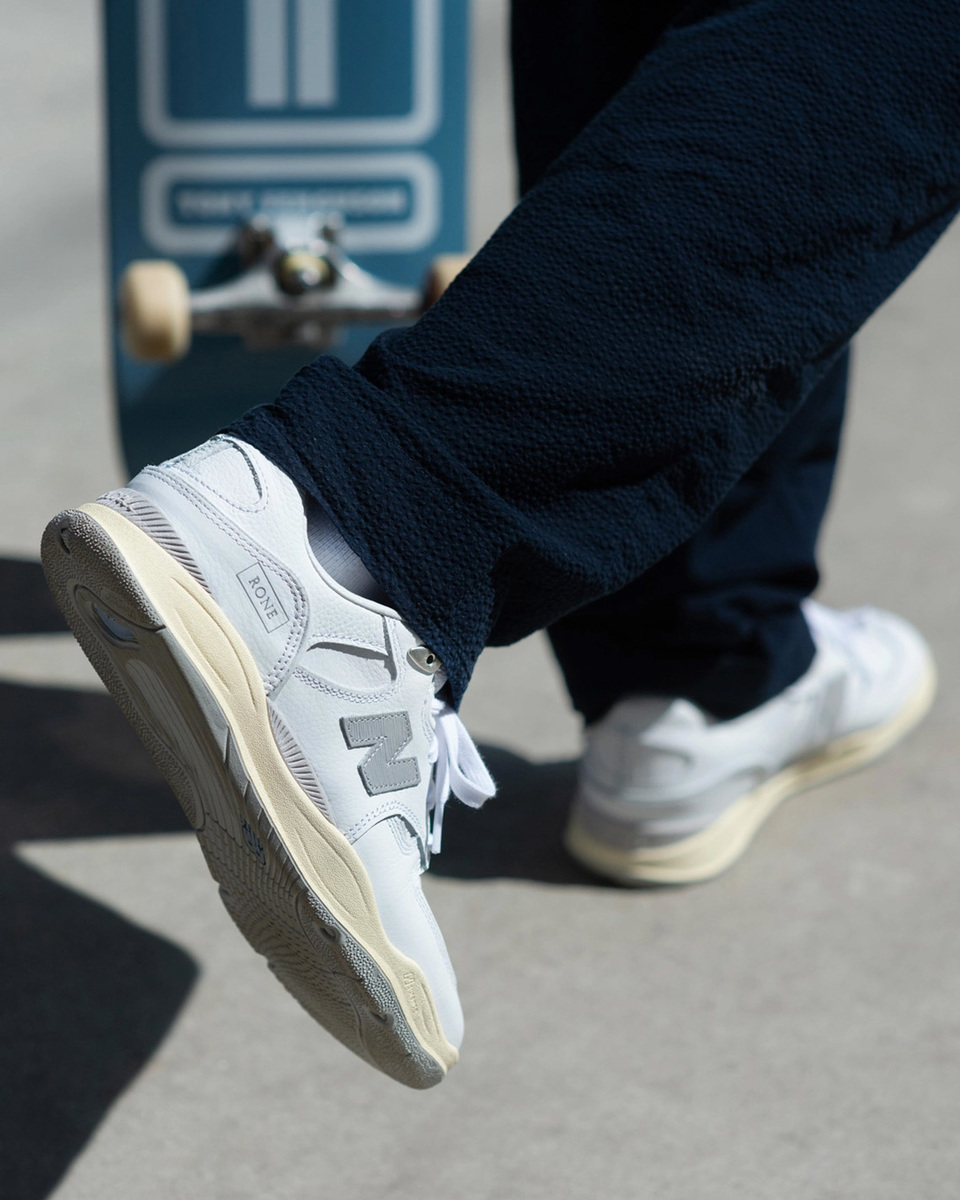 Rone Reimagines Tiago Lemos' Show for New Balance
A skateboarder tweaking another skateboarder's signature shoe!?
The Tiago Lemos 1010 is a centerpiece of New Balance Numeric's skateboarding shoe line. Now, the Tiago Lemos 1010 has been reimagined, but through a collaboration with Rone. What's interesting is that not only is Lemos not redesigning his own signature shoe, but Rone is a footwear label created by Tony Ferguson, who is also a professional skateboarder.
Yes, Ferguson and Rone have delivers the Rone x New Balance Numeric Tiago Lemos 1010. Rone is all about minimalistic designs, and this take on the 1010 definitely highlights that. The show is mostly in white and cream, and what isn't white is an understated gray. Ferguson is a big fan of Tiago, so this collaboration came from a place of love for skating, and the skater. The shoe will drop soon. Until then, feel free to take a look.