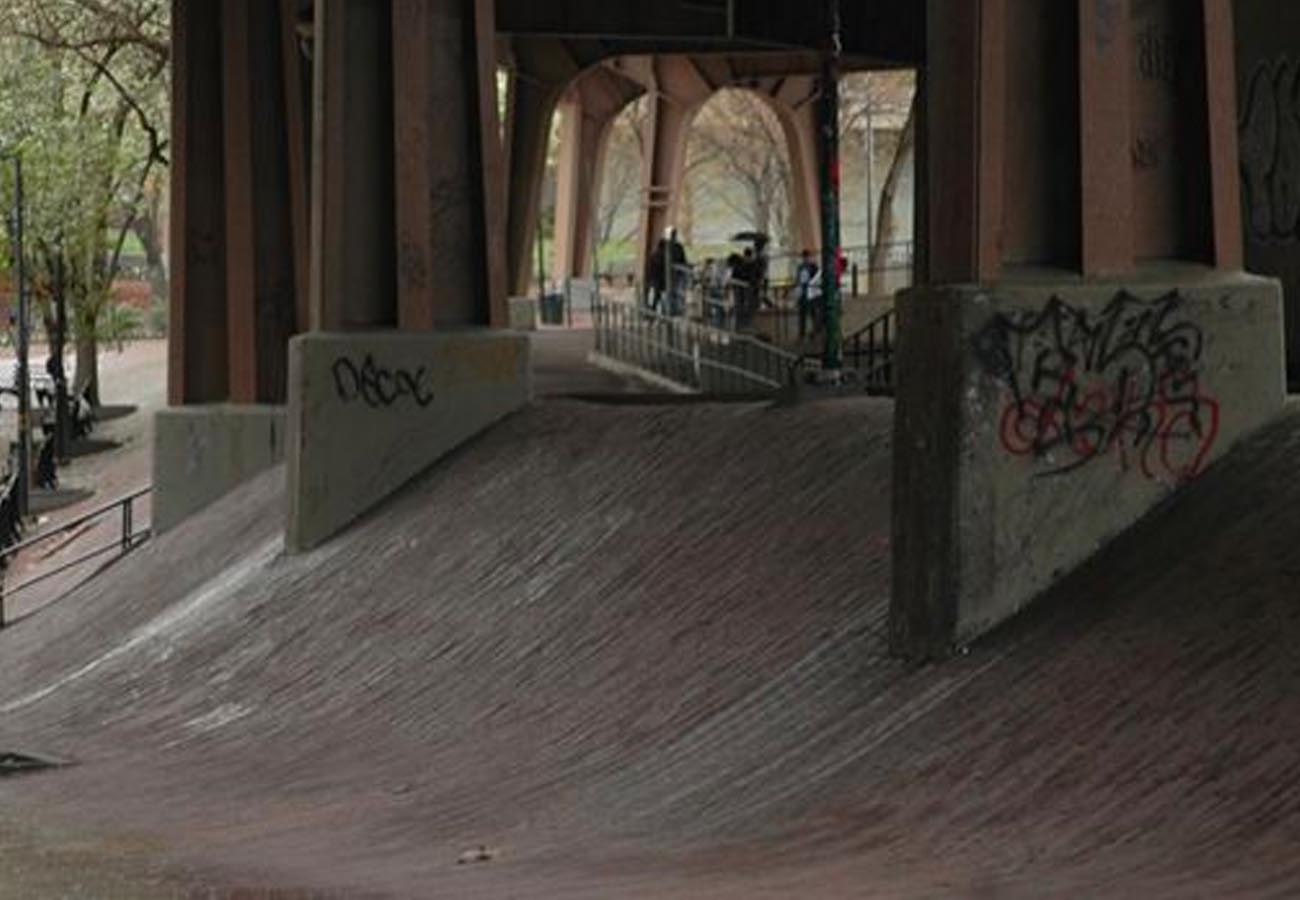 READ ABOUT THE QUEST TO SAVE BROOKLYN BANKS
Skaters are trying to save the legendary NYC spot
If you are a skater in New York City, or have ever even visited the city with a board, you have probably stopped by Brooklyn Banks. The brick-lined path has been a legendary spot since back in 1985, when it appeared in Thrasher. For decades, people have skated Brooklyn Banks…and things may never be the same there again.
As discussed at length in this article from GQ, during the COVID-19 lockdown in New York the city decided to start on some construction on the Brooklyn Banks. Nobody expected it, and then suddenly photos were popping up of a torn-up landscape missing half its bricks. Skaters all over the world immediately went into action to try and save it.

Petitions were started. Efforts won't stop. Definitely read that article if you are curious about the story of Brooklyn Banks and its future. If you care about skating history at all, you care about this spot.

Photos via brooklynbanks.com and Reddit
Subscribe to DOSE YouTube channel here.