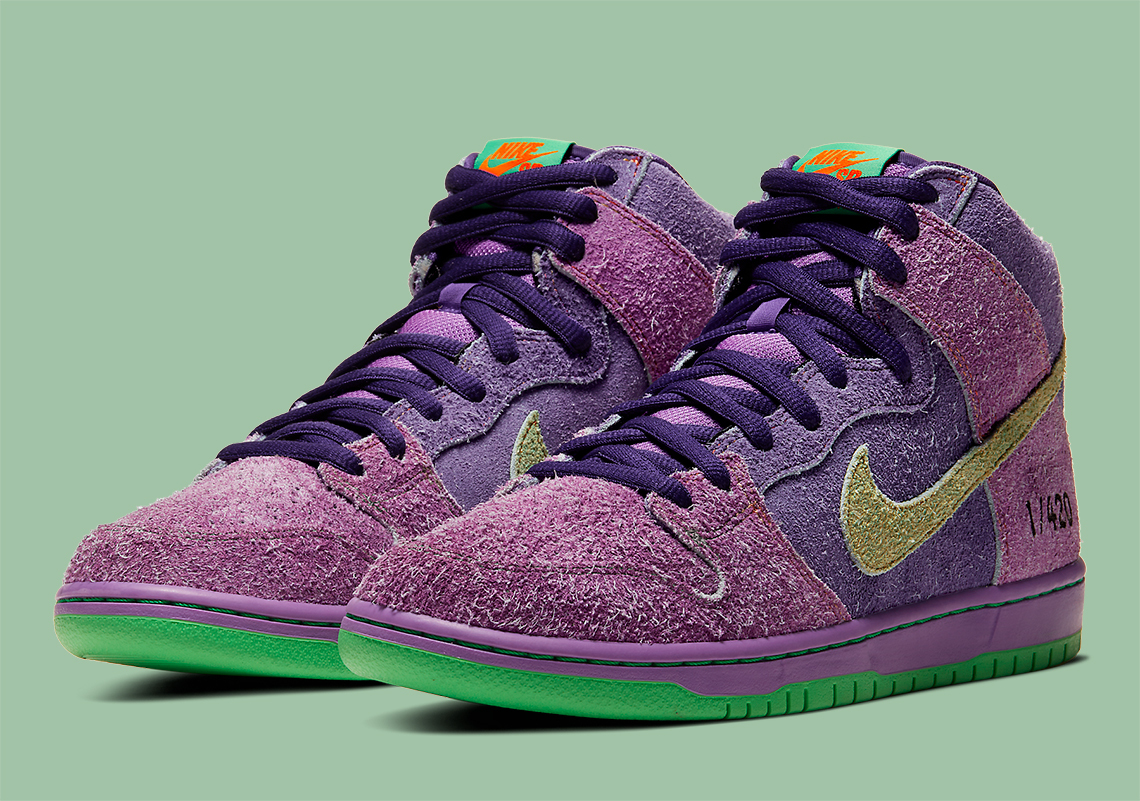 Nike SB's New 4/20 Release May Be Their Best Yet 
Check out the Dunk High "420" shoes while you can! 
What are your plans for April 20? Wait, maybe don't answer that, depending on the legality of certain substances where you live. Regardless of what plans you may have related to certain herbs, you should definitely check out the shoes being released by Nike SB for the occasion of, ahem, 4/20.
This year, Nike SB are dropping a new batch of shoes called the Dunk High "420," because subtlety is a dying art. Then again, who cares when you get shoes that look this cool? If you have been following Nike SB's releases over the years, you might already be aware of their classic Skunk Dunk design. Well in many ways these shows are a riff on those, but fresh enough to keep them exciting.
You don't have to be a fan of the old-school Mighty Ducks of Anaheim to dig the way the purple and green work together here. Oh, and of course you don't need to be interested in celebrating 4/20 in the traditional way to find these shoes to be awesome. Your chances of getting them might be a little sketchy, though, as they are stamped in a way that seems to indicate only 420 pairs are going to be made. Good luck.