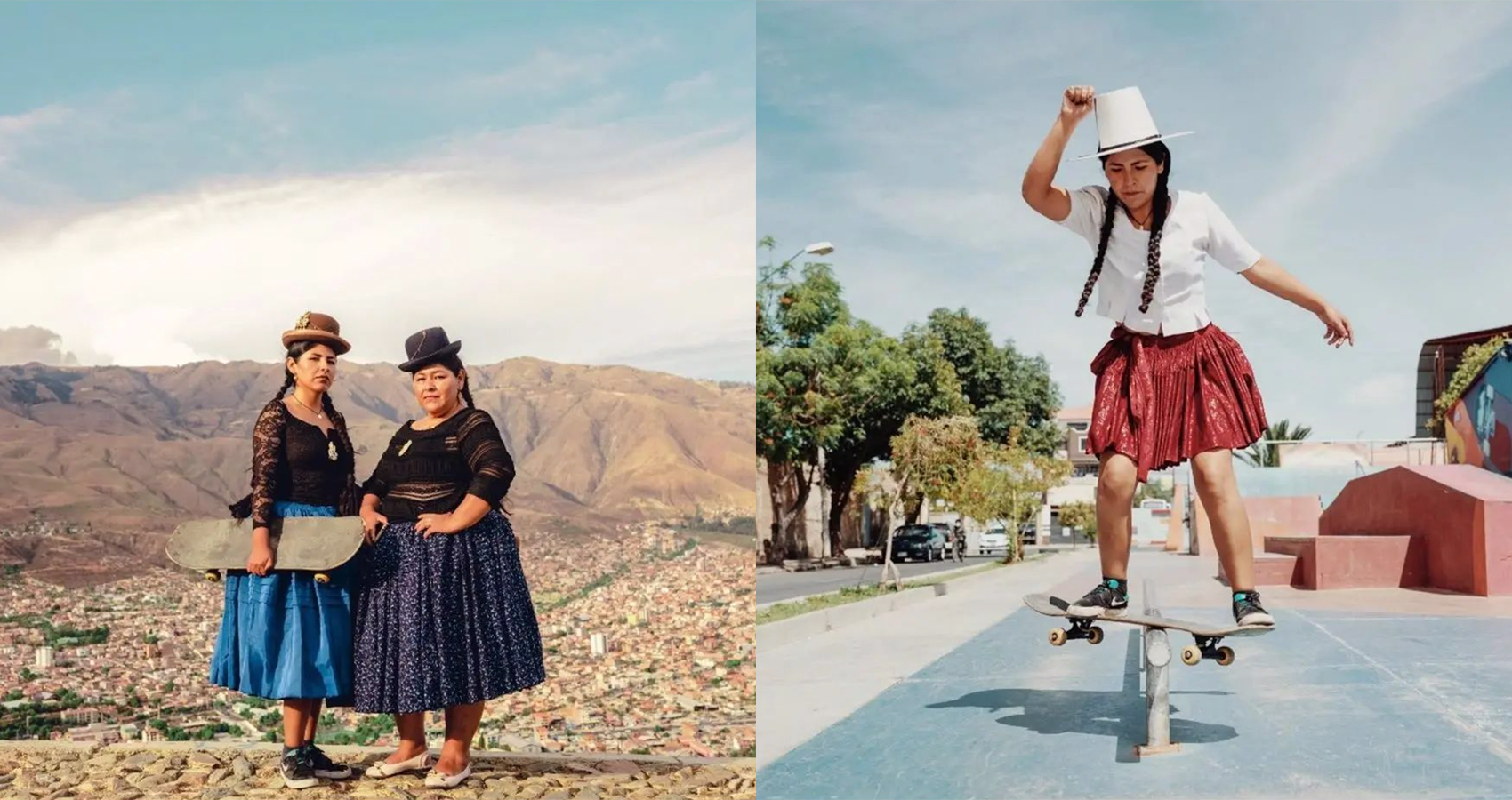 Imillaskate: The Bolivian Cholita Skate Group 
Young skaters battling discrimination and stereotypes
Imillaskate are a collective of young Bolivian women of indigenous descent, who through their talent, advocacy for battling discrimination and their opposition of stereotypes, have captivated audiences from around the world.
Members of imillaskate wear what's known as 'polleras' when they're skating, which are a large one-piece traditional Spanish skirt. The arrival of the polleras in Bolivia dates back to the 16th century, during the Spanish conquest, a time in which the Spanish colonizers would impose the polleras onto the local women as a way of distinguishing them from their own.
imillaskate want to remove the stigmatization attached to the polleras; those who traditionally wear them and make them a symbol of hope and pride for all those associated. The polleras are seen as a significant part of their heritage and legacy. Their wearing of them while skating is stated by the group as "a cry for inclusion" and an expression of identity.
Imillaskate began as a collective of friends getting together to practice skating whenever they could and has now grown to a group of 9 official members taking part in professional competitions, leading social movements and encouraging young locals to get involved too.
The collectives' part in the promotion and endorsement of skateboarding in their city has had significant impact on some once neglected areas. Ollantay Urban Park as it's now known, was once a baron piece of land but thanks to the skate movement of Cochabamba and 'Proyecto mARTadero' it is now imillaskate's daily spot as it's open to the public 24/7.
Imillaskate's work within their community shouldn't be understated, especially with the establishment of the 'OllantayWasi Skate School' a skateboarding school formed by the collective to teach local kids how to skate, although word quickly spread and their small group of locals soon became a much larger group with kids from all over the city.
We're sure there's much more to come from this exciting collective of skaters, so keep an eye on their social channels.
Speed on over to the DOSE store to get your hands on some shirts and hoodies.