Kairi Netsuke Is On Zero
A banger introduction
The video starts, and Hawaiian-type music by Matt Costa guides us. Shortly after, we see Kairi riding and doing a frontside heelflip over a set of stairs and a rail.

From then on, we see a well-rounded set of tricks with sunny California as a background. A highlight of the video are the last two eye-grabbing tricks but don't take our word for it, see for yourself.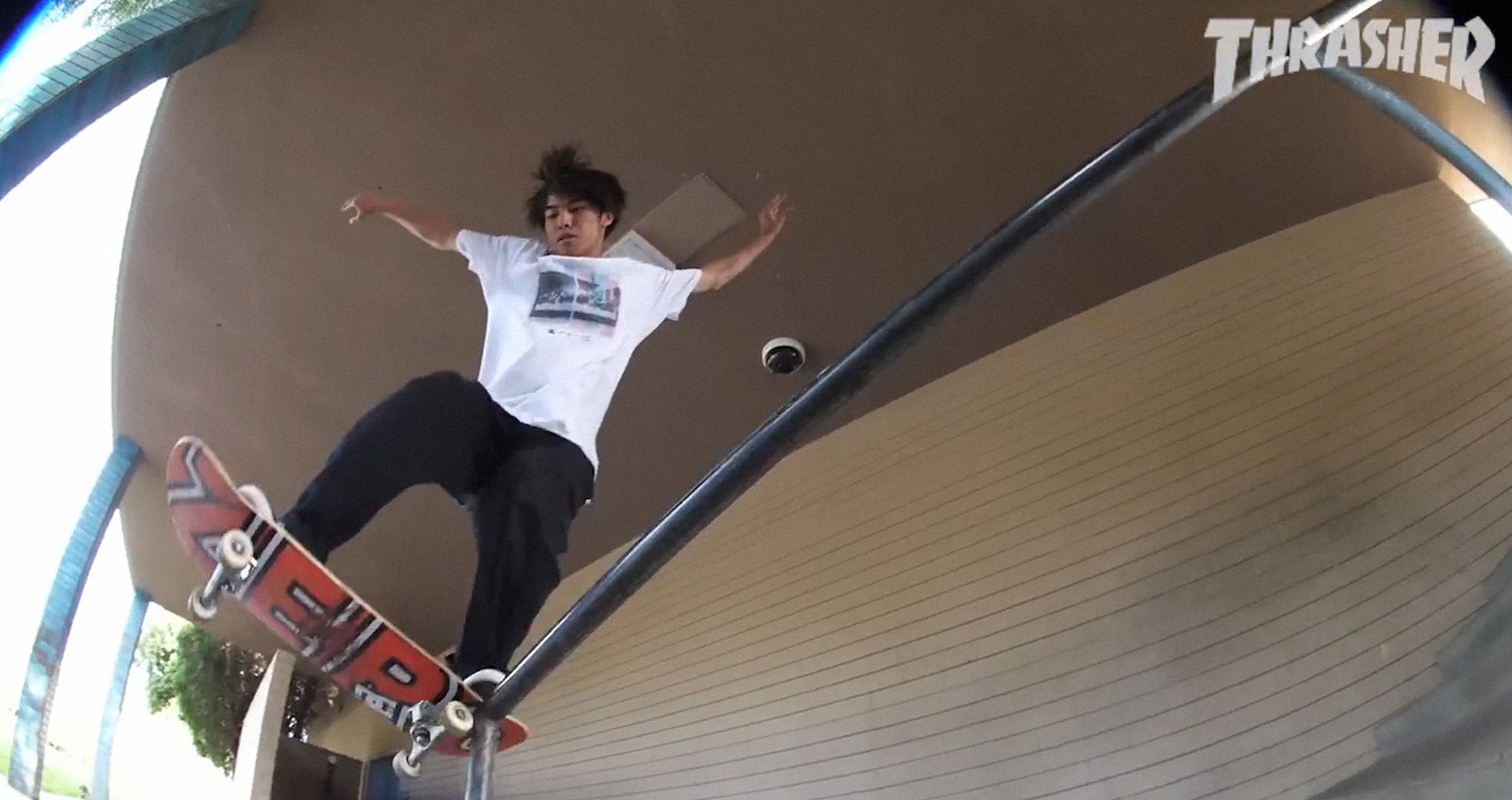 The Zero team is already packed with talent, with names such as Chris Cole or Jamie Thomas, and is getting better by adding a Japanese Kairi Netsuke to the roster.
Jamie Thomas, who edited and filmed some of this one, shows us in 2 minutes why the 19-year-old has a bright future on his way.