"Junkyard" Is Madness Incarnate
Can you feel the adrenaline?
If you are prone to epilepsy, be cautious of this one. If you have ADHD, delight in what is probably the most fast-paced skate video to come out this year. Cramming 22 skaters- including superstars like Jamie Foy, John Dilo and Ish Cepeda- into a three-minute part has to be challenging.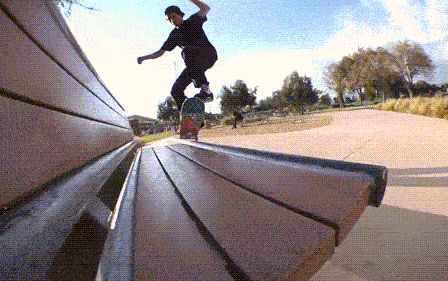 The result is this chaotic but electrifying whirlpool of gnarly back-to-back tricks. Insane rail skating and fearless ledge skating. Skaters rotating in almost every clip. Compact editing and gripping rock music. This part will energize you, go check it out!