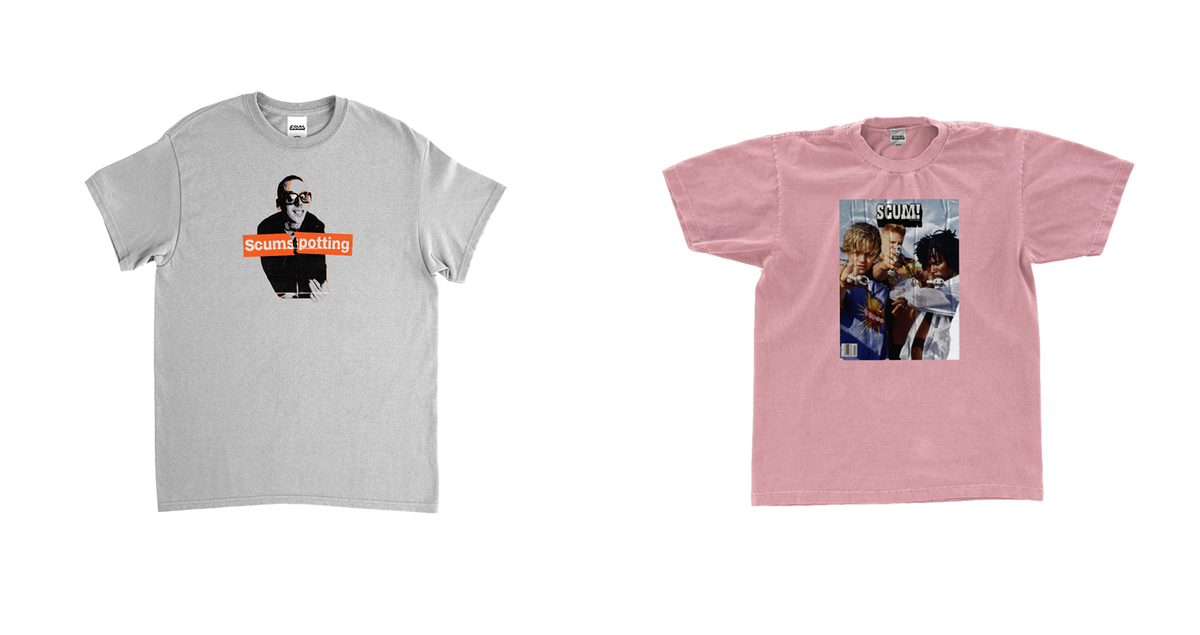 INTRODUCING THE SKATEBOARD BRAND SCUM
Don't worry, they have merch already
Are you looking to rep a new skateboarding brand? How do you feel about mildly antagonistic musicians with a precocious ability to promote themselves? Well then SCUM may be for you. Or maybe the brand is called FAKESCUM. We'll be honest, the marketing materials we received are a bit murky. However, they have merch, so there's that!
The brand was started by Jordan Cardy, known in the world of art and music as Rat Boy. The British gadfly started his own record label, SCUM Records, where he made music fusing punk from the '70s and hip hop from the '90s. We won't say what SCUM stands for, one because they offered up two possibilities and we feel you should make a decision and stick to it, and two because they are both dumb. Sending us press materials doesn't guarantee positive coverage.

Anyway, Cardy has made the move into the world of merchandising and skateboarding. An avid skater, and a fan of graphic design, it was an obvious next move. SCUM, or is it FAKESCUM, has a space in a barn in London with a music studio and a half pipe. SCUM already has a skate team, which is being managed by Benjamin Grove. The brand already has a bunch of apparel out there, as well as skate decks and other hardware. We've seen some of the merch and it seems pretty pop culture heavy. That's not too shabby.
If you want to check SCUM out, you can go to their website and see what they're offering. Maybe they'll blow up big and you will be able to get in early on the brand. Or maybe you'll just get a nice deck out of it.
READ NEXT: DOSE IS GIVING AWAY THE VANS 'KYLE WALKER PRO 2' APPAREL PACK