How Did Corey Duffel Revive His Career After 'That' Interview?
And more importantly, should he even have a career?
Corey Duffel is renowned for his punk image and his mad tricks, it's hard to forget his 'Cataclysmic Abyss' video for Foundation particularly when he leapt the freeway gap.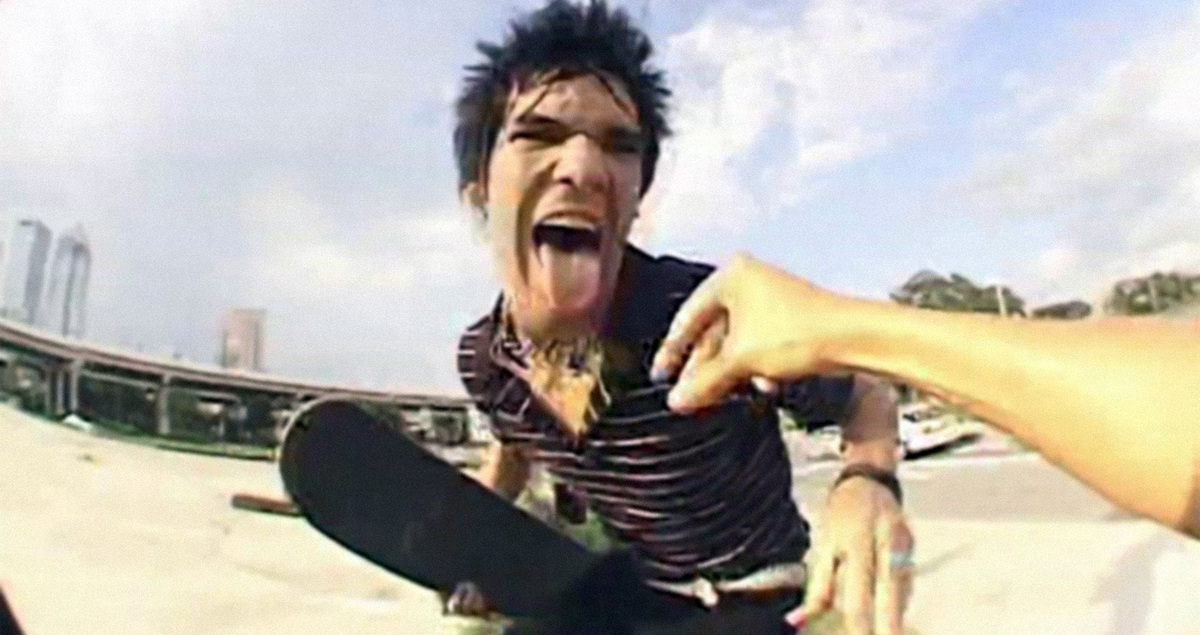 Now 38, Corey has racked up quite a skating resume over the last two decades since he first hit the scene, with major brand sponsorships including the likes of Converse, and in 2019 ending his 18-year journey with Foundation where he was the face of the brand for many of those years. It's difficult to discredit his accolades in terms of achievements. Still, before his career even took off, Corey almost cut his time in the spotlight short at just 16, after that famous interview with Chris Nieratko.
So, here's the story, Corey thought it would be a wise idea to racially abuse the skating legend Stevie Williams publicly and also drop a few homophobic slurs in the famous interview, and it's safe to say, people have never forgiven Duffel for his words. There's an argument with some skaters including Cory, who argue he should be forgiven for his mistakes in adolescence but is that really excusable?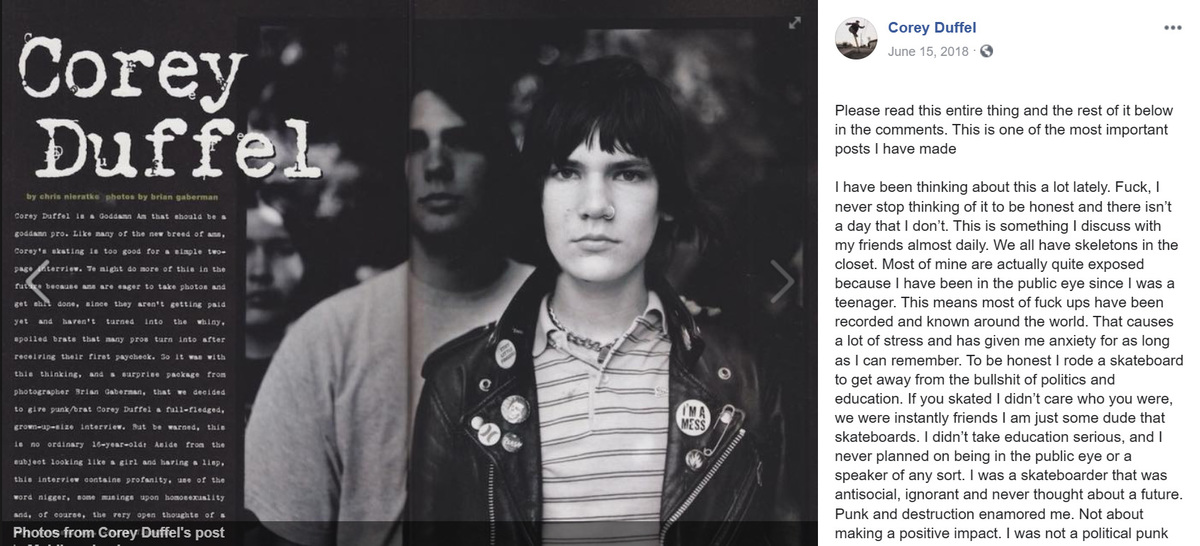 Corey took to his Facebook page back in 2018 and dropped a statement regarding the issue, explaining his regret and even going as far as to say he 'never' stops thinking about the interview; "We all have skeletons in the closet. Most of mine are actually quite exposed because I have been in the public eye since I was a teenager."
So, what do you think? Should we forgive Corey Duffel and accept his proposed excuse of being a dumb teenager or should he still be held accountable?

An opinion piece by Lewis Kelly.