Inside the Mind of: Dave the Chimp
Street artist, Dave the Chimp talks skateboarding, mental health and creativity.
How many of the skateboarders that you know are artists, musicians, poets, illustrators, and just all-round creatives? Most of them, right? Skateboarding itself is a creative pursuit; who else sees pavements and curbs like we do? Creativity is innate to skateboarding. It is an extension of the way we see and traverse the world.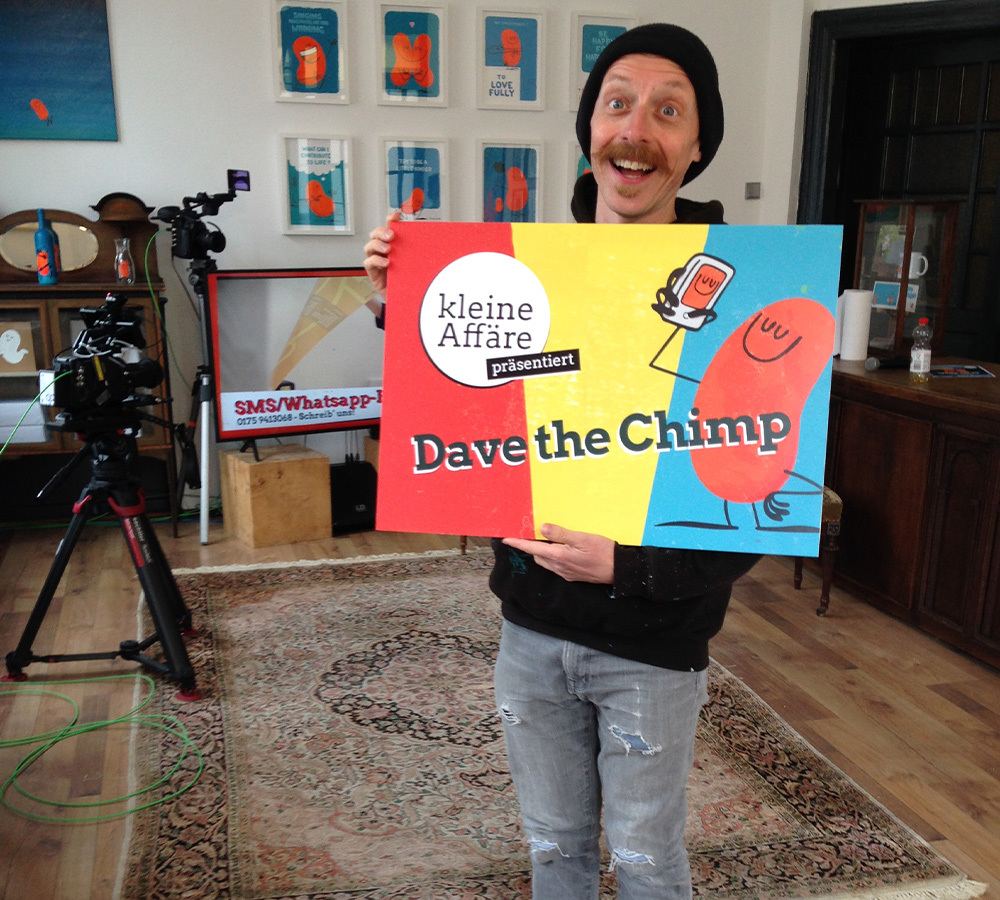 Skateboarders have been exploring mental health in their art work for a number of years. Chad Muska's Transitions and Blondey McCoy's Us and Chem are both art collections that explore mental health in different ways, and since the legendary Ben Reamers took his own life in 2019 the topic of mental health in skateboarding has moved even closer to the community. In a series of articles, we look at how skateboarders are using their creativity to express, and deal with their mental health. We look at the positive steps that the world's skateboarding communities are taking towards promoting healthy wellbeing and raising awareness that mental health matters.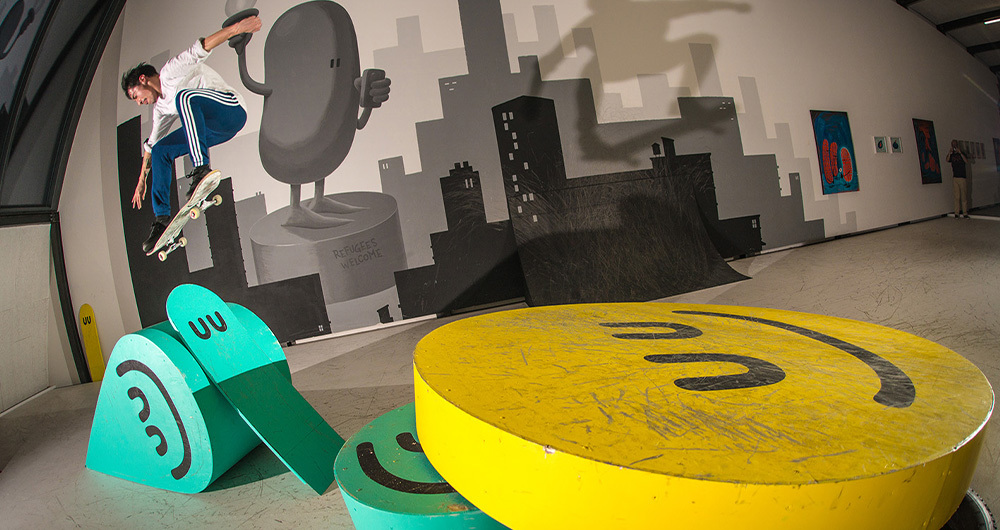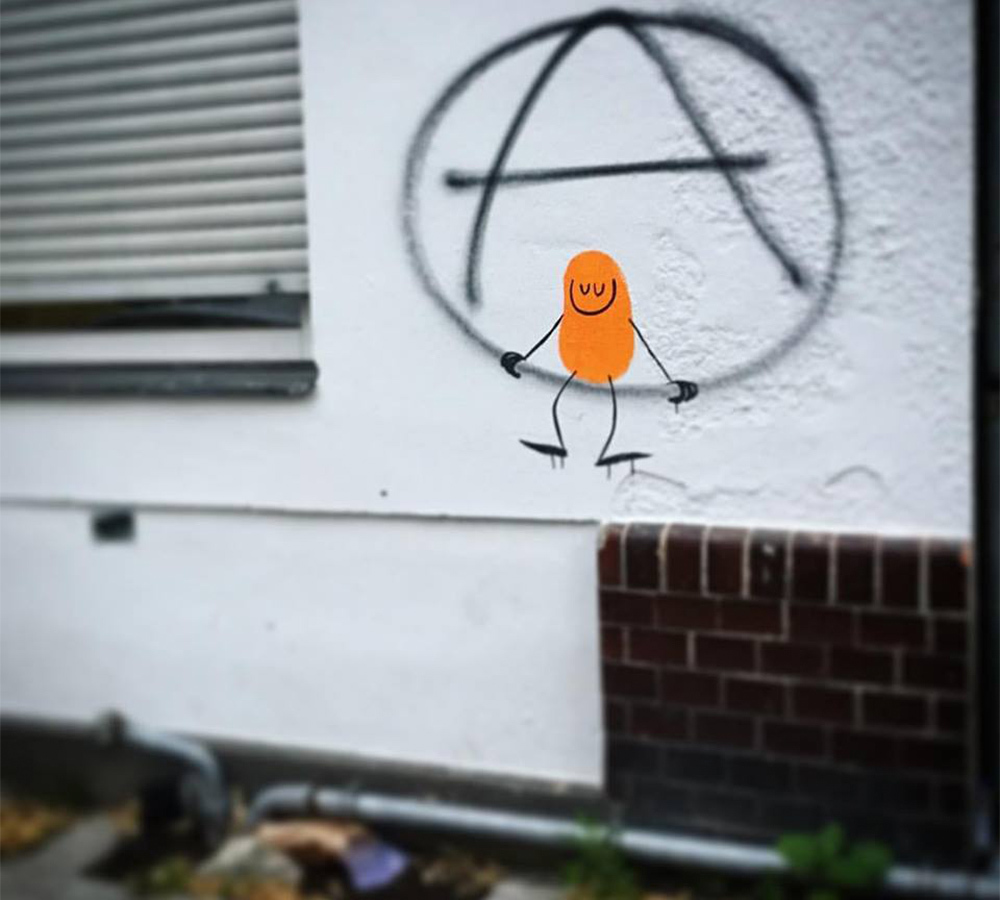 Dave the Chimp is a British street artist and skateboarder who has lived in Berlin for the past 12 years. Dave's comical and evocative street art, including his familiar Human Bein' character, have adorned walls around the world since 1998. Dave uses text to anchor meaning to his art. Whether it be a simple message or a provocative social statement, Dave's art reminds us of the simple things we often forget. Although Dave's work can be profound, he says that his intention has never been to make work about mental health issues.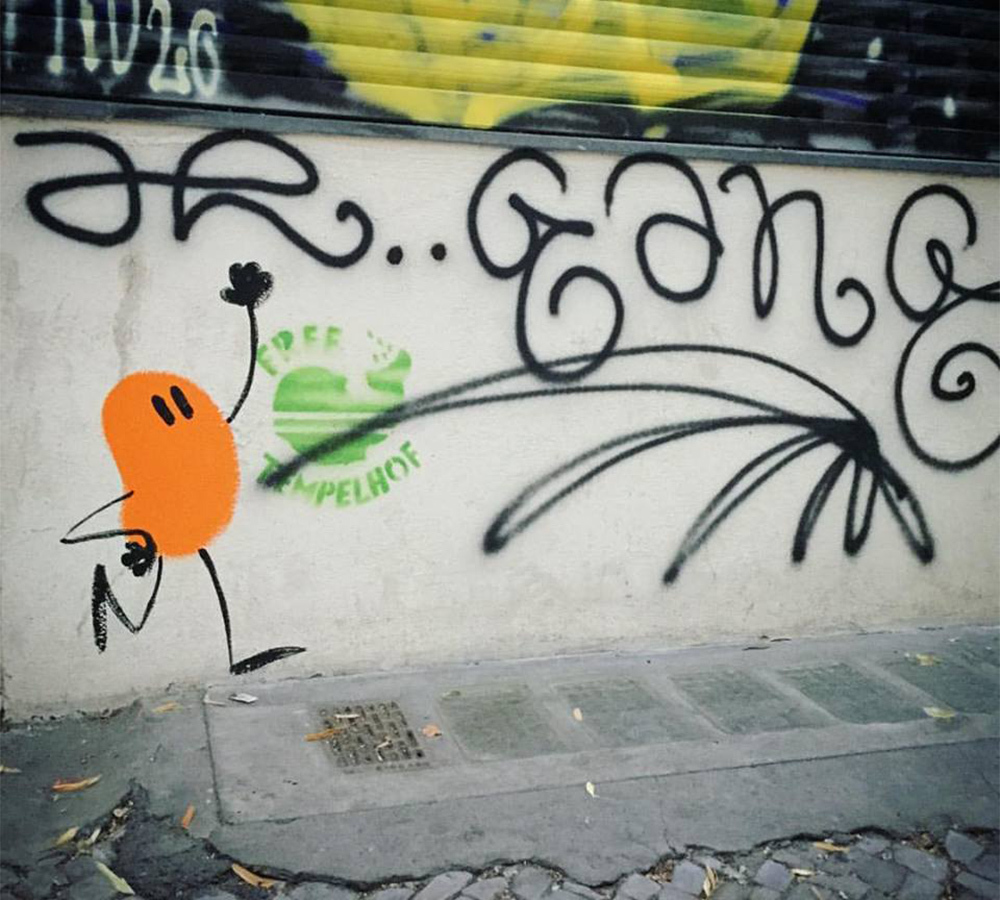 "Honestly, my art has never been about mental health issues, it is how I deal with my mental health issues"
After a skateboard injury left him unable to work, create, skate or even hold his son. Dave's mental health became a huge barrier in his life. His recovery came in the form of both physiotherapies to deal with a severe shoulder injury and therapy to help him deal with the anger and frustration of having your life limited through injury. Dave offers insight into this period through his book 'Ways to Deal'. Works from this book were translated on to a range of unique skateboard shapes, which were skated and photographed as part of his solo exhibition "Deal With It" at Circylar Gallery, Berlin in 2020. Dave, who usually describes the experience of exhibiting his artwork alone as "standing in a room naked whilst people come and look you up and down with vague interest and then walk away" reflected on this particular exhibition positively:
"The exhibition in Circylar Gallery was fun because it was my mate's gallery and all of my mates helped me with it and I made new friends because of it. Some of them were super stoked to be involved and people I didn't even know helped me out. Usually, after an exhibition I have to take 2 weeks off because I'm just depressed – you put all of your energy into something and then you are just destroyed".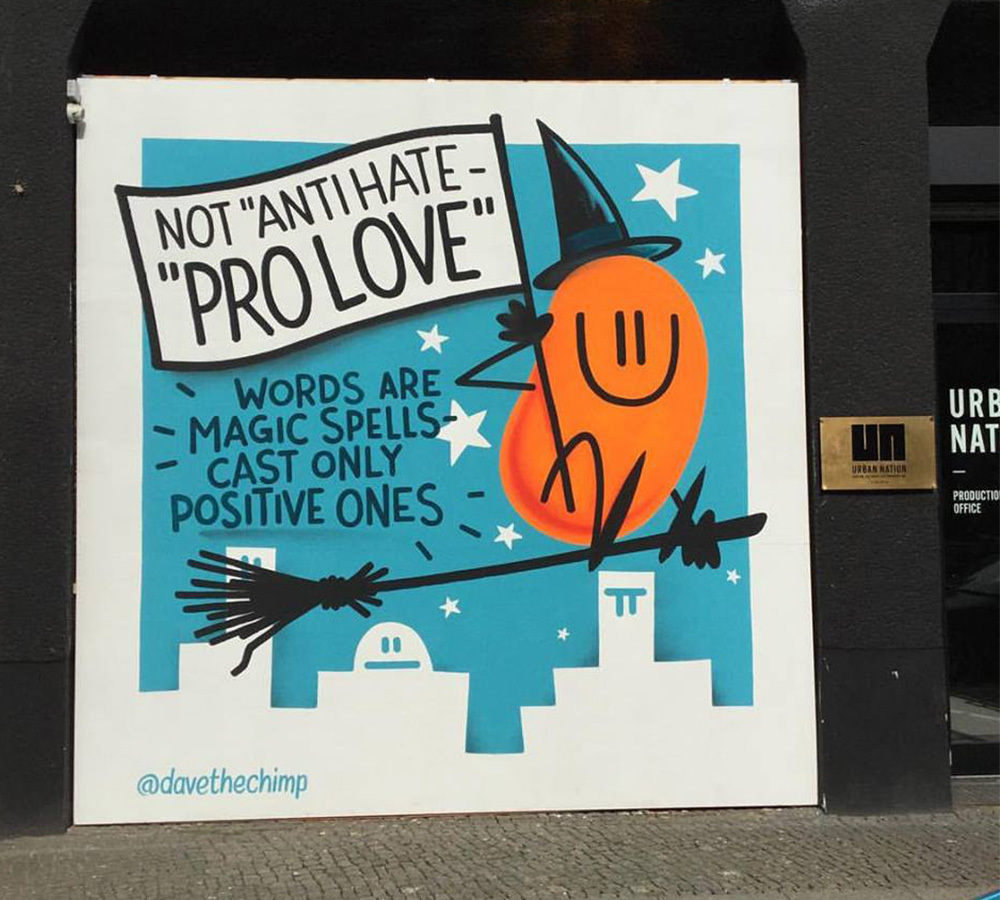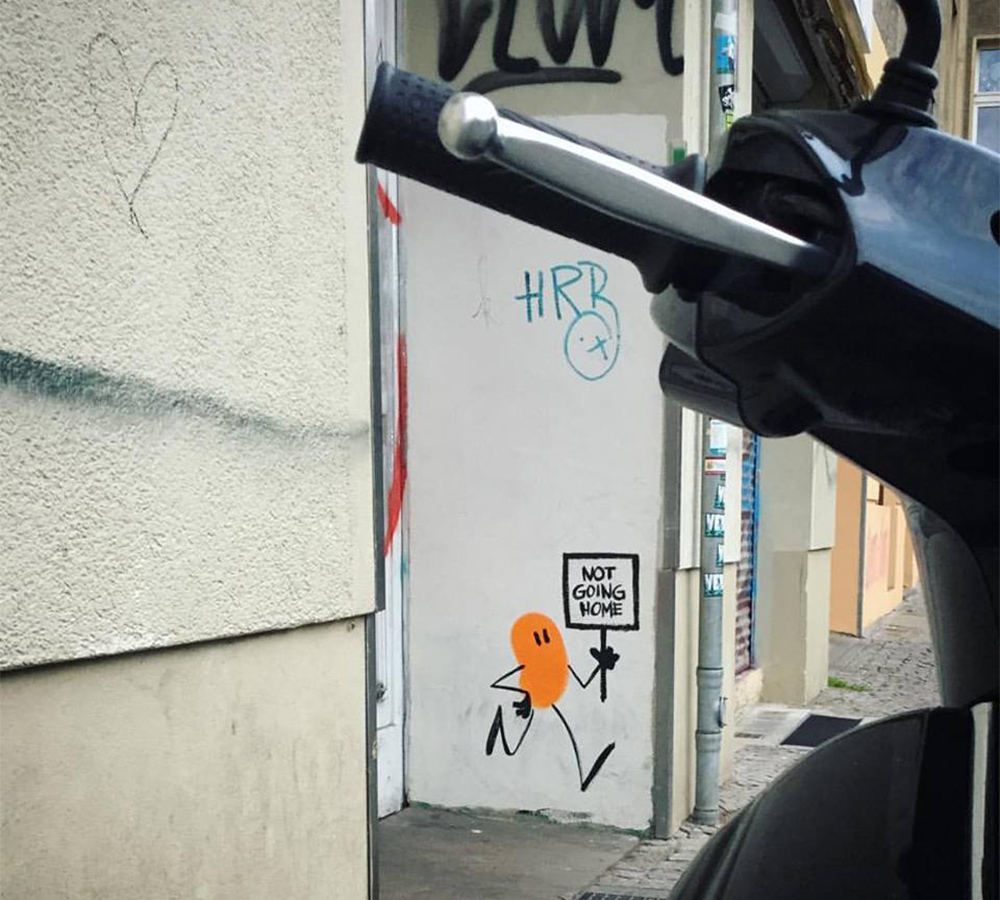 Like skateboarding itself art it is much better if you do something in collaboration with other people. "Artwork can be lonely and although skateboarding by yourself is good for letting off steam, nothing beats being in a skate park with loads of other skaters". Community is at the heart of skateboarding and the art we create can be mutually collective. We thrive on working with others, watching each other develop and making things happen. Dave's theory is that "humans thrive on having problems to solve", especially if we don't have to deal with the consequences of not solving them. He says "painting is making problems for yourself to solve, it feels good to solve problems so when it's all over its just depressing because there's no problems to solve anymore". In contrast, "it's nice to help solve a problem that you are not responsible for because you get the pleasure of working to a solution but it matters less if it fucks up!" To Dave the process of making the art is the important part. The most joy is to be had through creating a project with other people. The important factor is having fun in the process even when it is hard. Dave cited a quote from Bhagavad Gita to support this: "You are entitled to the work, but not the fruit from the work".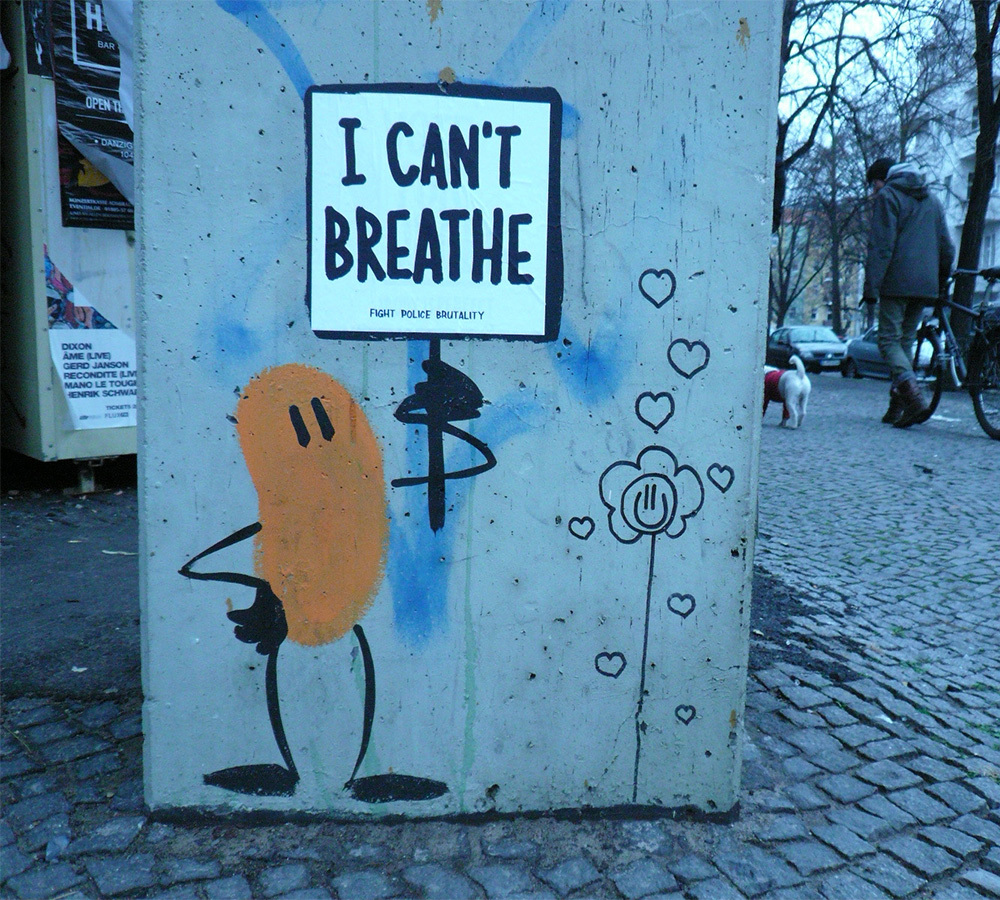 "You have the right to work, but for the work's sake only. You have no right to the fruits of work. Desire for the fruits of work must never be your motive in working" Bhagavad Gita
For his latest exhibition: Little Shop of Humours – at Kleine Affaere Gallery in Hattingen, Germany, which launched on 12th March 2021 Dave has painted a mural, but the works exhibited are mainly from his archives. Due to COVID the exhibition was streamed online and used the streets of Hattingen to hide his artwork and create a treasure hunt.
Having his work on the streets is important to Dave. The messages in his work act as reminders, both to himself and anyone who notices a painting on their daily commute. Whether this be a simple yet profound reminder to give someone a hug or a prompt to reconsider a wider global issue or threat, the site of his works combined with the simplistic juxtaposition between image and text creates a reaction. Dave said that he read somewhere that "the job of an artist is to remind people of things they already know" and this is often the motivation behind his artwork. "It is usually something I want to remind myself of. I have sketchbooks where there are more words than pictures". As a street artist, the proximity of Dave the Chimp's artwork means these messages could be seen by a passer-by who needs to be reminded of that same message at that particular time, thus Dave is able to herald his mutually beneficial insights somewhat randomly.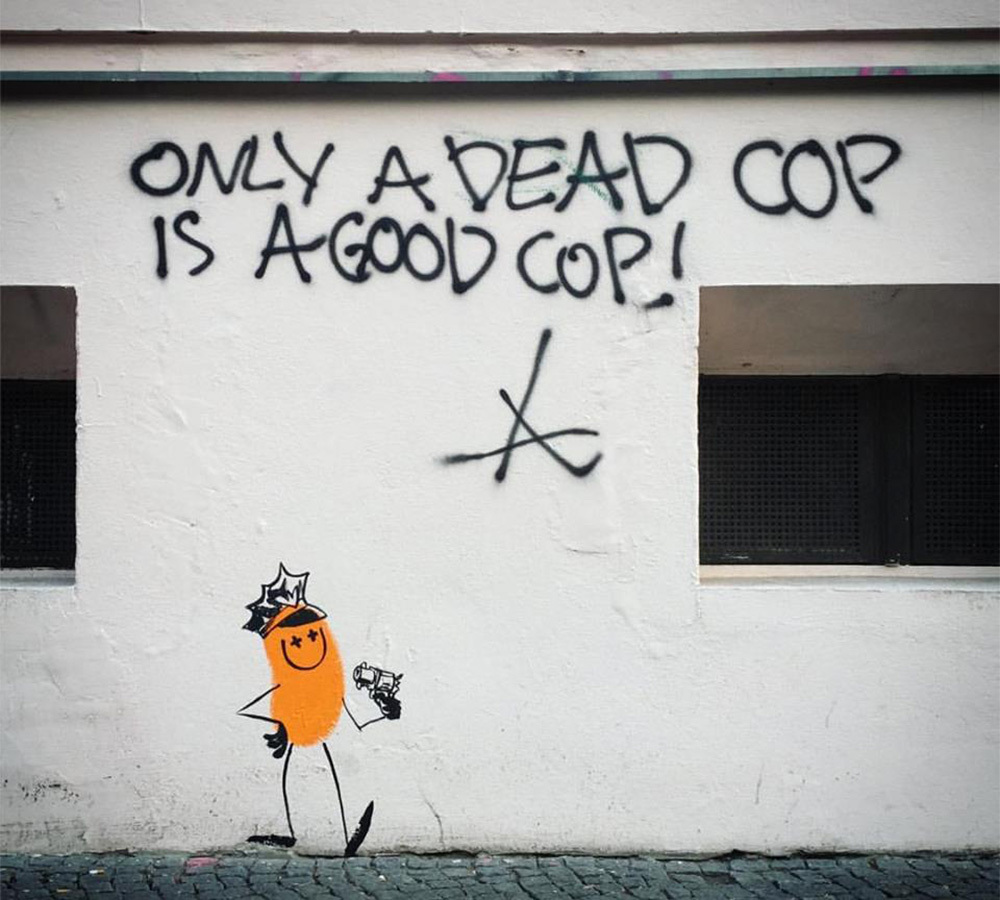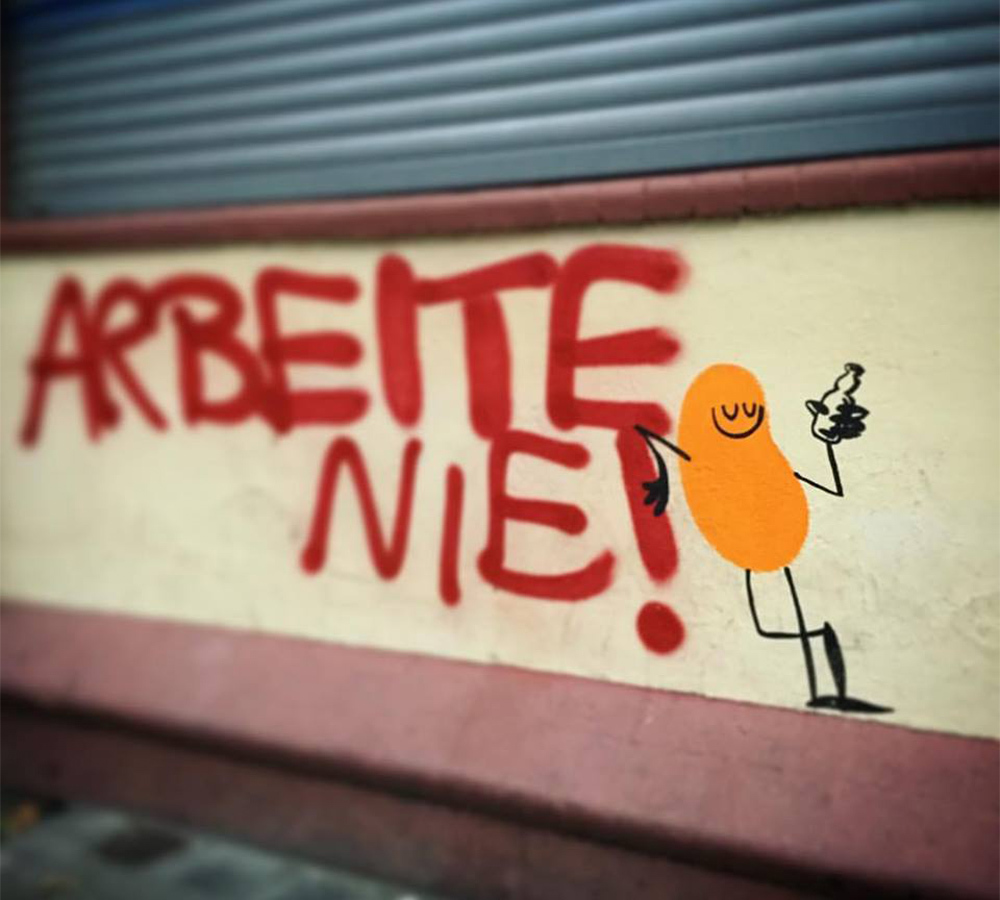 Dave the Chimp may not make work 'about' mental health but there is most defiantly something to be said about how both his processes and the effects of his artwork support the notion of comradeship. Dave the Chimp makes work that makes you smile or makes you think at the very least.

Photography: Christian Roth