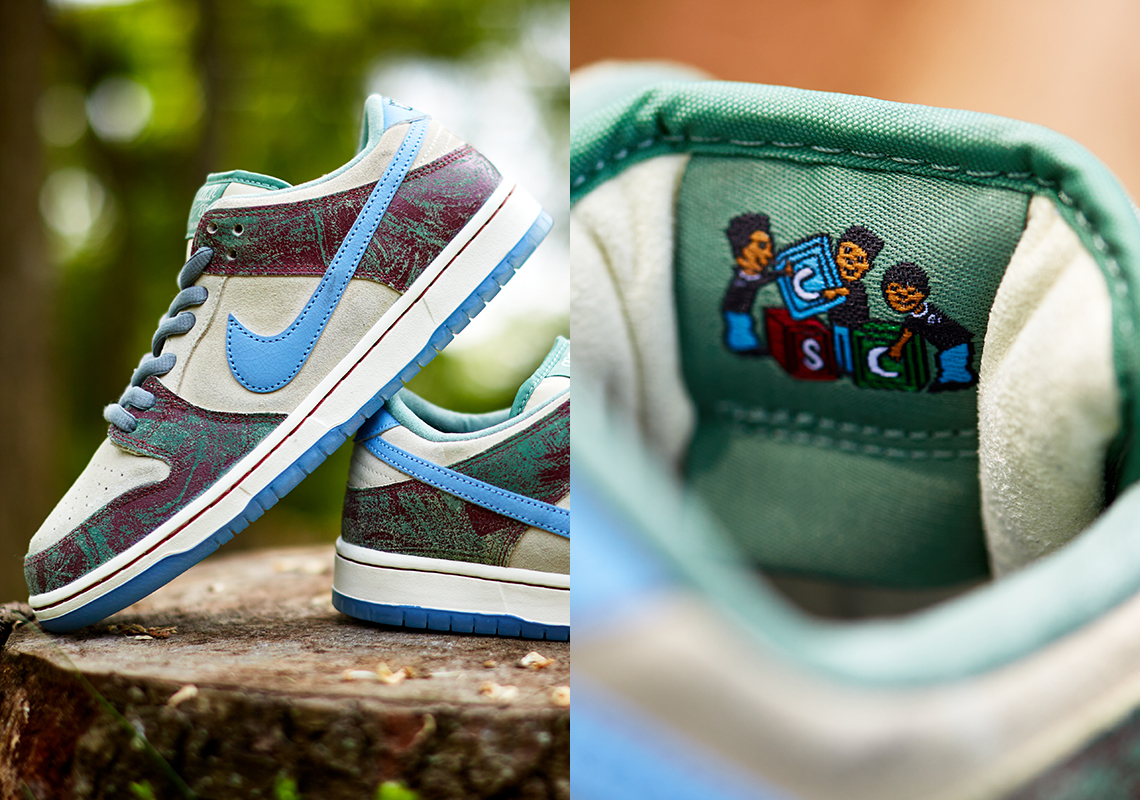 Crenshaw Skate Club and Nike SB Collab Unveil Epic Dunk Low Sneakers
Get a closer look at the LA-inspired shoe collab
So, there was a little clash between Nike SB's Instagram and sneaker accounts when they leaked some images, but now we've got a closer look at the Crenshaw Skate Club x Nike SB Dunk Low. This collaboration is all about paying tribute to inner-city skaters, and there are some cool hidden details. The LA-based crew has added their building block logo to the tongue and heel, and they've even put nimbus clouds on the heel to match the baby blue outsole that's inspired by the sky.
They've also used a fun font for the logos on the tongue and heel tab, and the insoles have a cool tie-dye finish. The colors on the shoe are on point too. The upper is mostly made of suede, with a light cream base and mint green grip tape overlays on top of a burgundy background. The collar and tongue tabs have a nice pistachio color, and the mid-foot Swooshes are made of cracked leather and match the icy blue outsole.
You'll be able to get your hands on these kicks in October for $130, but for now, check out the detailed photos of the Crenshaw Skate Club x Nike SB Dunk Low above.
Photos: Chris Colgan