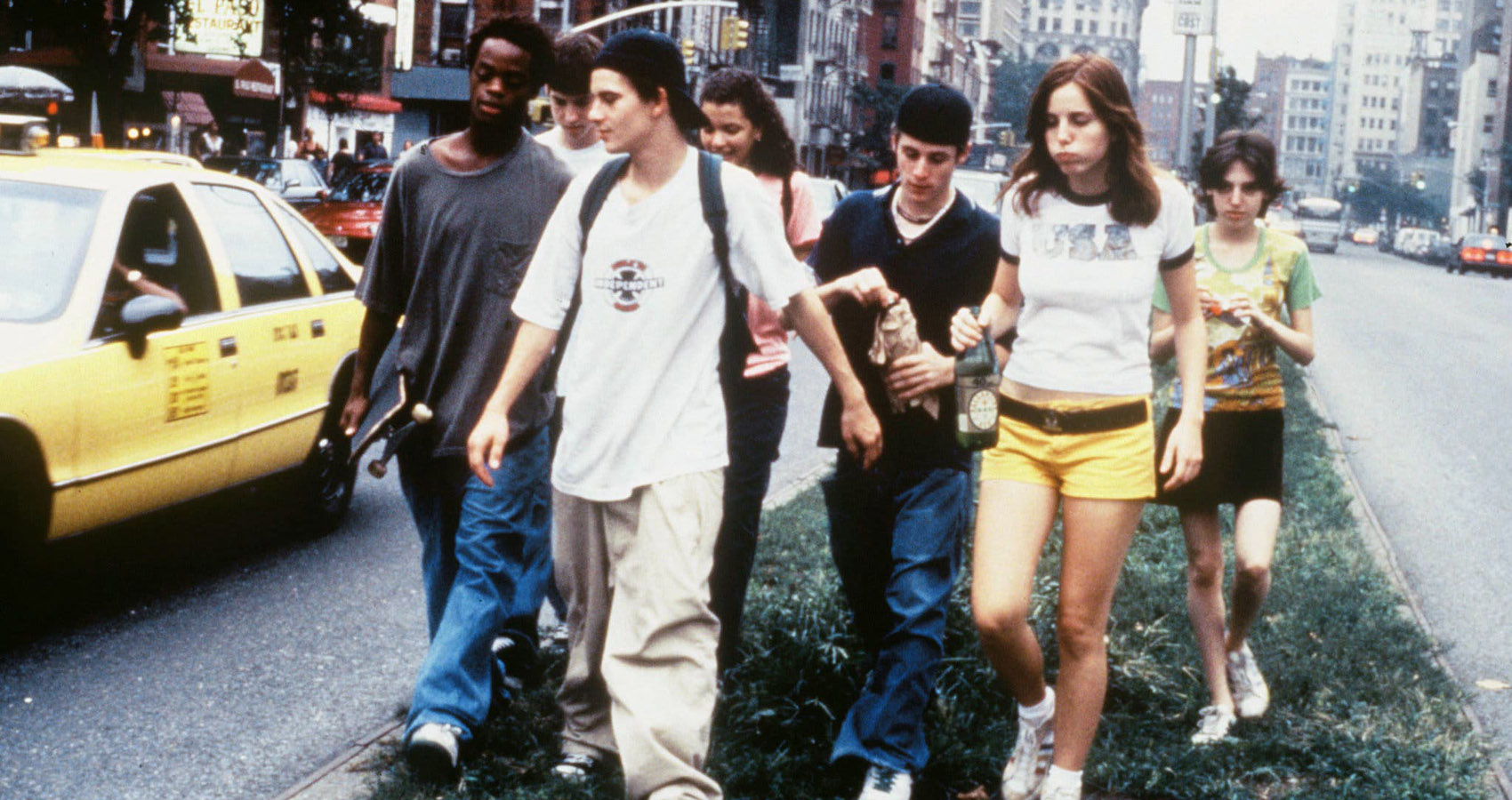 Controversial Skate Movies From Director Larry Clark
Stealing, fighting, drinking and fucking
If you are unfamiliar with Larry's work, Larry Clark is known for his edgy drama movies, which mostly seem to collect controversial feedback.
He served in the Vietnam War in a unit that provided ammunition to soldiers fighting in the north from 1964 to 1965. Tulsa, a picture documentary depicting his adolescent friends' drug use in black and white, was published in 1971 due to his experiences there.

Clark, who was always carrying a camera, took pictures of his drug-dealing gang from 1963 to 1971, which critics have described as "exposing the reality of American suburban life on the edge and shattering long-held mythological beliefs that drugs and violence were only associated with the urban environment."
1. KIDS. (1995)
Kids is about teenagers and preteens living in New York and doing drugs, stealing, fighting, drinking, and fucking, all of which are portrayed vividly and explicitly on screen. It was about a real kid living in the world that Clark wanted to depict. Clark told Korine (the writer) stories that he wanted the movie to reveal.
"Two virgins in one day? That's impossible," is just one quote from the kid. And that's pretty much the first scene. So from the very first minute of the movie, underage teens engage in violence, substance abuse, sexual acts, and gang culture throughout a single day.
This one is about as raw as it gets. The movie was deemed controversial upon its release in 1995 and was banned in the UK.

2. KEN PARK. (2002)
Larry Clark is also the director of Ken Park, and just like the previous movie, 'Kids,' this shocked international audiences yet again, receiving a controversial backlash. This also features a lot of drug misuse, crime, cruelty, and violence. The movie was released in 2002, long after 'Kids' was made, and is a part of his unofficial trilogy about America's youth ('Bully' is the third film).
To receive an R rating, sexual activity may be 'realistically simulated.' As the Board believed that the sexual activity in Ken Park was 'actual sex' and not realistically simulated, it exceeded the R rating. For that reason alone, it was banned in UK and Australia. However, it is now available to watch if you wish to do so.

3. WASSUP ROCKERS. (2006)
Based in Los Angeles, a group of Latino friends, all about 14 years old, spend a long/rough day traveling from their homes in South Central to Beverly Hills and back home again, and although they are light-hearted and looking for fun, they don't have much good luck as trouble keeps finding them.
The movie isn't as tense as it could have been, and most critics would say it's Clark's least dramatic production. Its warmer and looser approach throws most people off as it's not what they're used to when it comes to Clark directing a movie. However, it is still a film centered around adolescents exposed to the harsh realities of sex, drugs, and violence.

4. THE SMELL OF US. (2015)
Taking place in Paris and hanging out at the famous skate spot, the modern art museum close to Tokyo Palace, the characters spend their time skating, smoking weed, drinking, and filming each other the whole day. While developing extreme behaviors towards life, they do not hesitate to prostitute themselves for sex, drugs, and rock and roll.
This movie dives deep into the dark scenes of sexual acts in return for payment, with all of the main cast barely reaching the age of 18; this led to a major uproar from the public, most of which say it's too hard to sit through. Lenny Clark plays the character 'Rockstar' as well as being the director of the movie.

5. MARFA GIRL. (2015)
Once again, Larry Clark gives us a visually potent overdose of drug-taking, and sexual acts, including rape, violence, and at one point, a scene where a mentally-ill border patrol officer kidnaps and performs indecent sexual acts on the main character. As for all of Larry's movies, it has no limits. The way it's all captured and its realistic approach makes it feel all that more real.
There is also a sequel to Marfa Girl, which was released in 2018. If you want to find out if this is any more chill, it seems easy to find on Netflix or Prime.

So here's what people can learn from watching Clark's films - he means to stoke controversy and often has little substance in the movie. Clark enjoys pushing the envelope and seeing how people react, usually badly. But, then, he proclaims that what he is doing is art, important, and reflects reality.
---
Speed on over to the DOSE store to get your hands on some shirts and hoodies.