Breana Geering Remodels the Vans Classic Shoes
Time to get Old Skool
Breana Geering is most known for her Dime's World Championship run against Alexis Sablone. However, she is now getting known for something else in the skate world besides killing it in the competitions. Breana Geering and Vans have just released a creative new line of shoes and clothing. She is teaming up with Van's collection of Vans Skate Sk8-Hi Decon and Skate Old Skool to come out with a whole line of funky new kicks and clothes.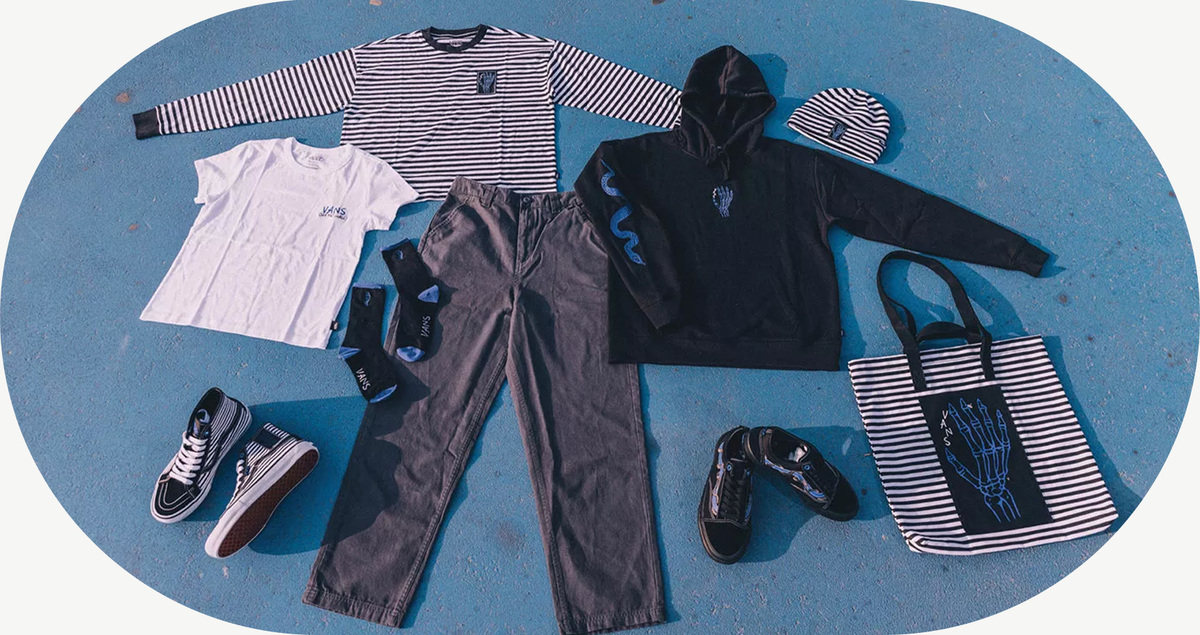 As for her shoes, she has released two shoes this week. One high top incorporated her love of Blue, white, and black stripes. In comparison, her low tops are all black, with a pop of blue. Though the most remarkable part about her low tops is that she has a snake coiling around the side frame of the shoe.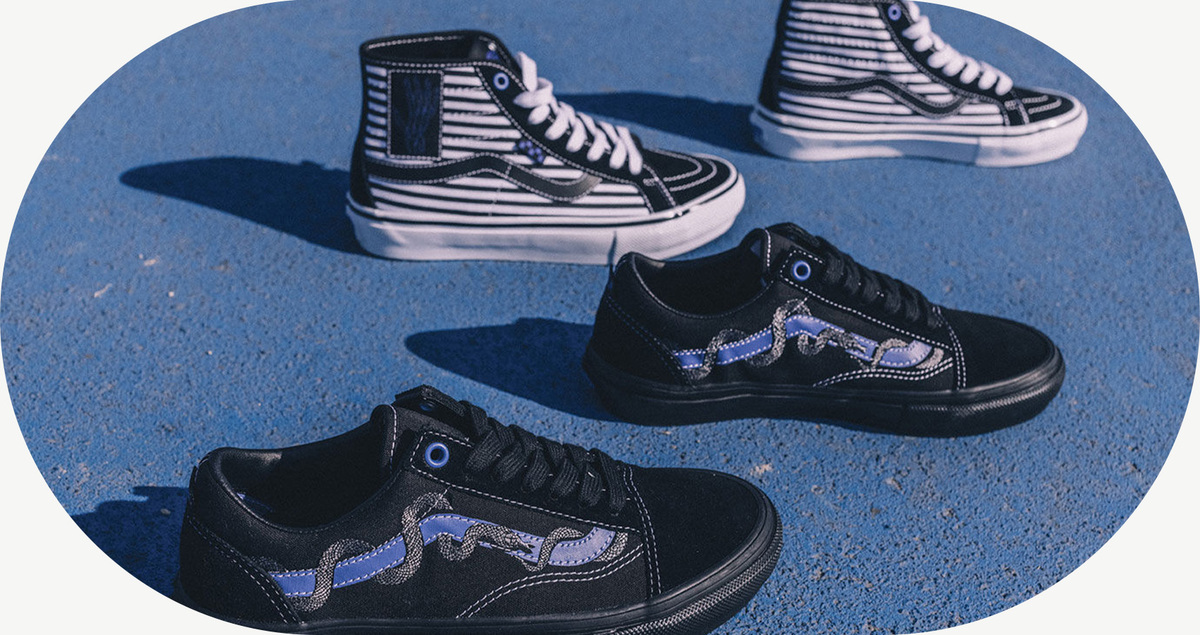 As for clothing, she released a sweatshirt, long sleeve shirt, a tee shirt, a tote bag, socks, pants, and, most importantly, a beanie. This clothing collection, in a way, sticks to her color pallet of blue, grey, black, and white.

However, what is different in what she included on her clothing is that she has a print of a skeletal hand on all of her dresses. It varies per article, but some clothes, such as the tee, have the same snake print as the shoe and rap around the skeletal hand. But in all her articles, she tries to have the snake or hand be a part of her clothes in some aspect.

Overall if you are a fan of Breana Geering or Vans, we suggest checking out the new lines of clothing and shoes on the Vans website.