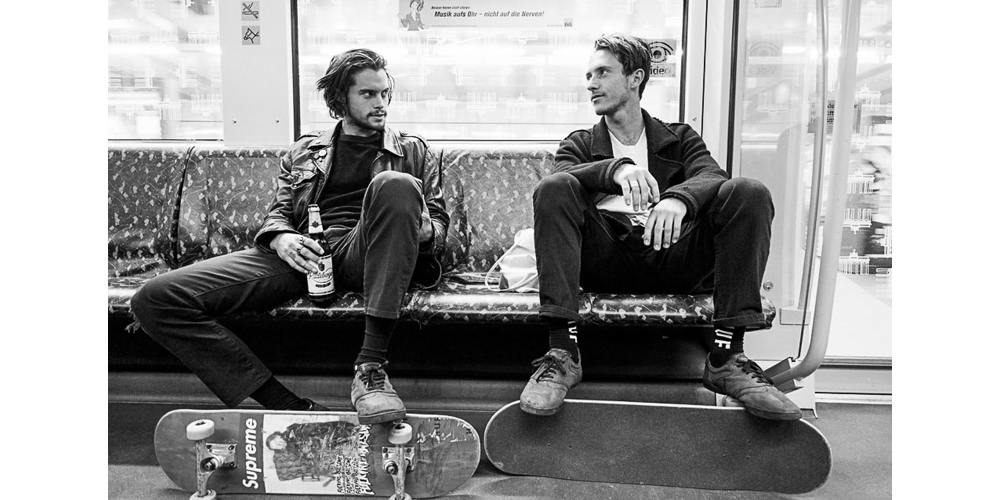 AUSTYN GILLETTE IS ON A JOURNEY TO HONOR DYLAN RIEDER
The trek is to pay homage to the late skater.
Dylan Rieder would have been 32 yesterday. Unfortunately, he didn't live to see that happen. Rieder was a beloved skater in his time, but that time was cut short in 2016. His memory lives on in his friends and compatriots, and one of his fellow skaters has taken it upon himself to honor Rieder with a lengthy skateboard trek.
Austyn Gillette, partnering with his sponsor Former, spent yesterday on a 19-mile skating journey through California. That's a long time to spend on a skateboard. Hell, it's not even a breezy car ride. Gillette's skating trek took him from Downtown LA to Santa Monica State Beach. Now, Los Angeles has some stringent social distancing rules right about now, so we hope Gillette and his cohorts were careful. Still, it was a grand gesture on Gillette's part to honor Rieder. The goal of this was to raise awareness of the Dylan Rieder Foundation, which was founded in the memory of the late skater. We would be remiss not to point you in its direction right now. Kudos to Gillette for taking on this journey. Hopefully, something good comes out of it.
READ NEXT: CHECK OUT RICHIE JACKSON TELLING TALES IN 'THE G FILES'